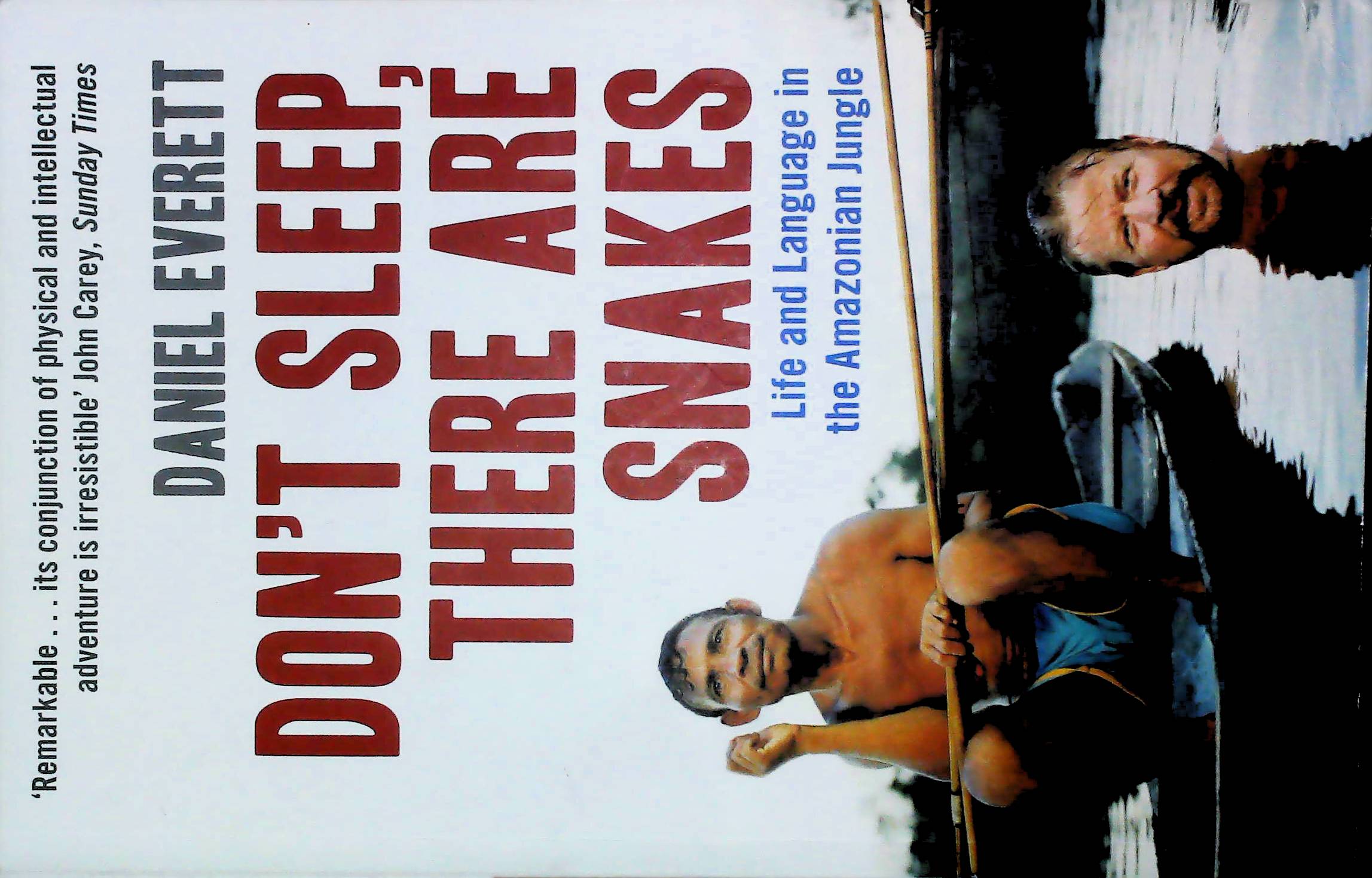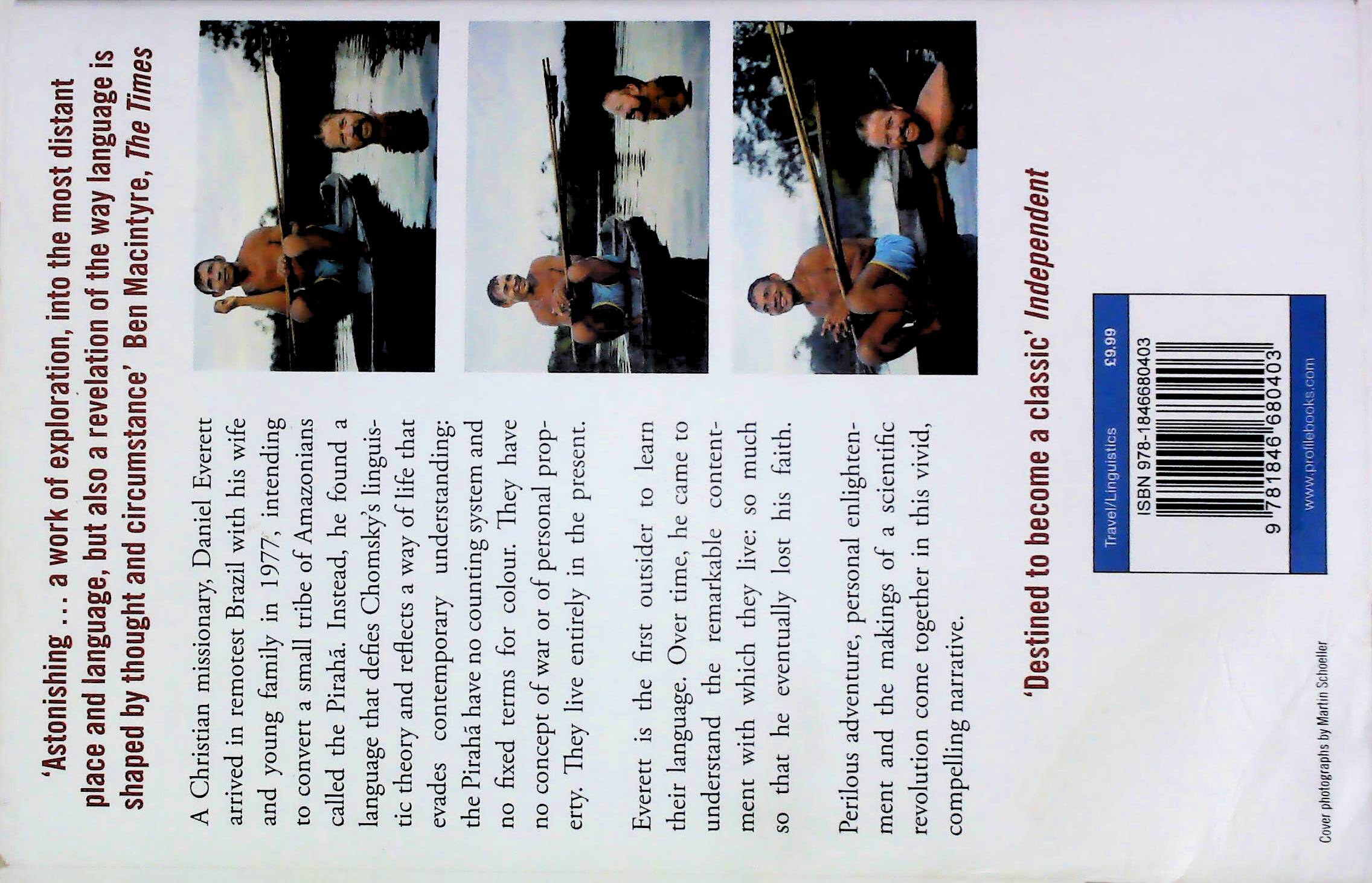 authors
Everett Daniel
publisher
Profile Books
Don't sleep, there are snakes 2009
Edition
Paperback edition 2009
A missionare tries to find the origins of human language in the jungle, where he meets a tribe born and raised in the midst of nature.
The people lack any words for past and future, colors or numbers. They do not even have words for direction, such as "left" and "right". Still, these people survive, while the missionare and his family are struggling for survival.
How much do we civilized people really know about reality?